Model FCB12KA thru Model FCB35KA
Roof Mounted Air Make-Up units save valuble shop floor space and are designed to withstand outside elements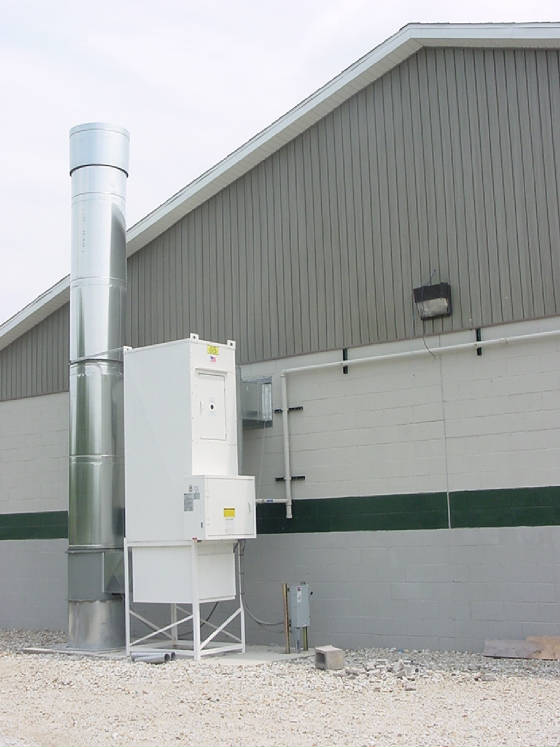 Model FCB12KA Performance System Shown

Performance Air Make-up Units come with all the features a production shop needs.
* Exclusive Energy Recovery System for low cost spray and bake cycles.
* Automatic Booth Balancing for perfect air flow control.
* Energy Monitoring System for perfect temperature settings in spray and bake cycles.
* "Smart Sense" operators control panel with booth pressure gauge.
* Fast Fire Curing Package for shorter bake cycles.
* Cold air inlet damper to block out outside air when not in use.
* Easy resets for lock out conditions
Booth Heater System Air Makeup